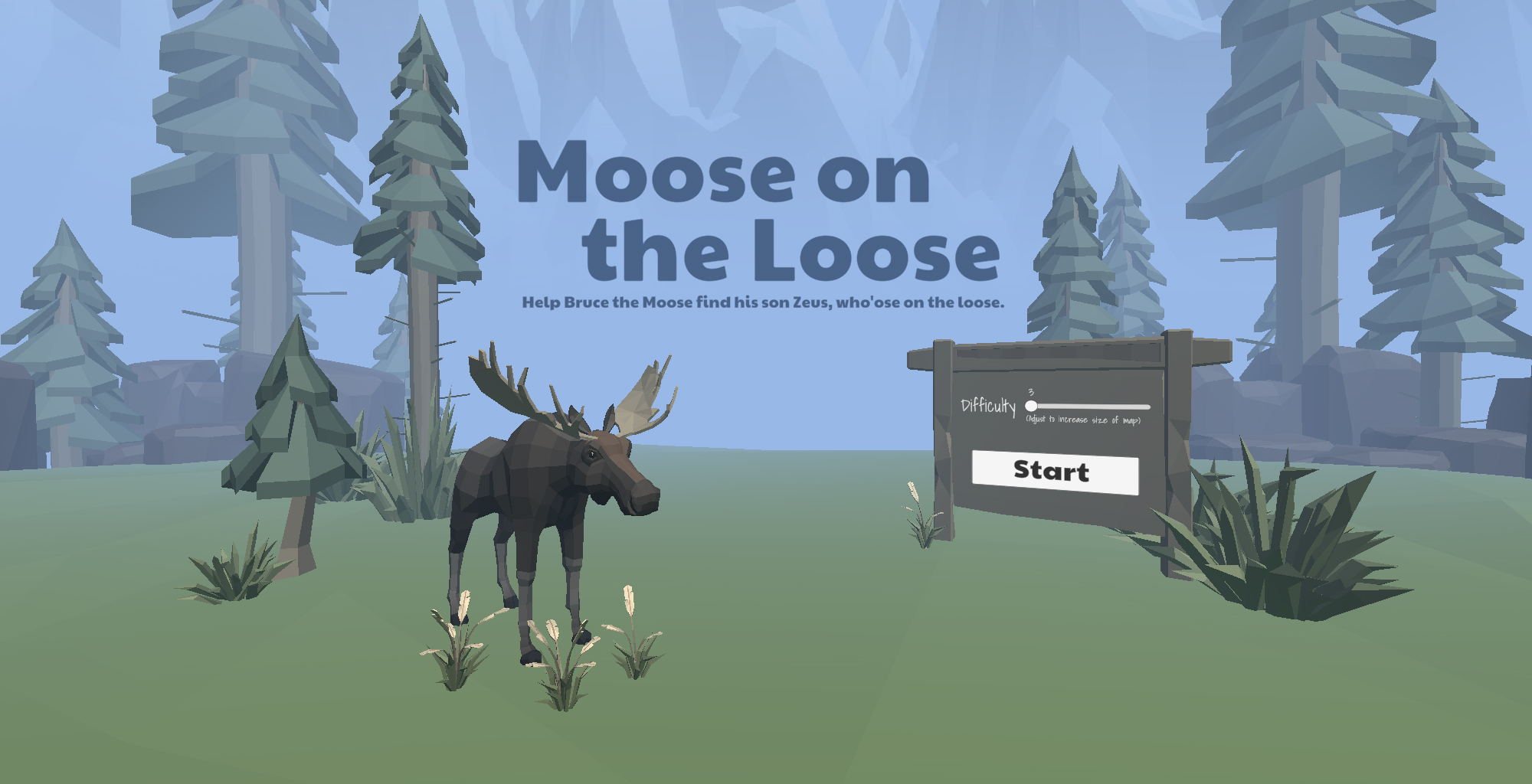 Moose on the Loose
"Wandering Moose" is now on SideQuest, where it might be easier to install.
You can find it here: https://sidequestvr.com/app/1678/wandering-moose
This is built for Oculus Go, and doubt it works with the Quest (I can't test it myself). If you have a Quest, I'd appreciate it if you could try it for me and let me know!
Files
wanderbuild190824.apk - pre Revival Jam Release
53 MB
Sep 22, 2020