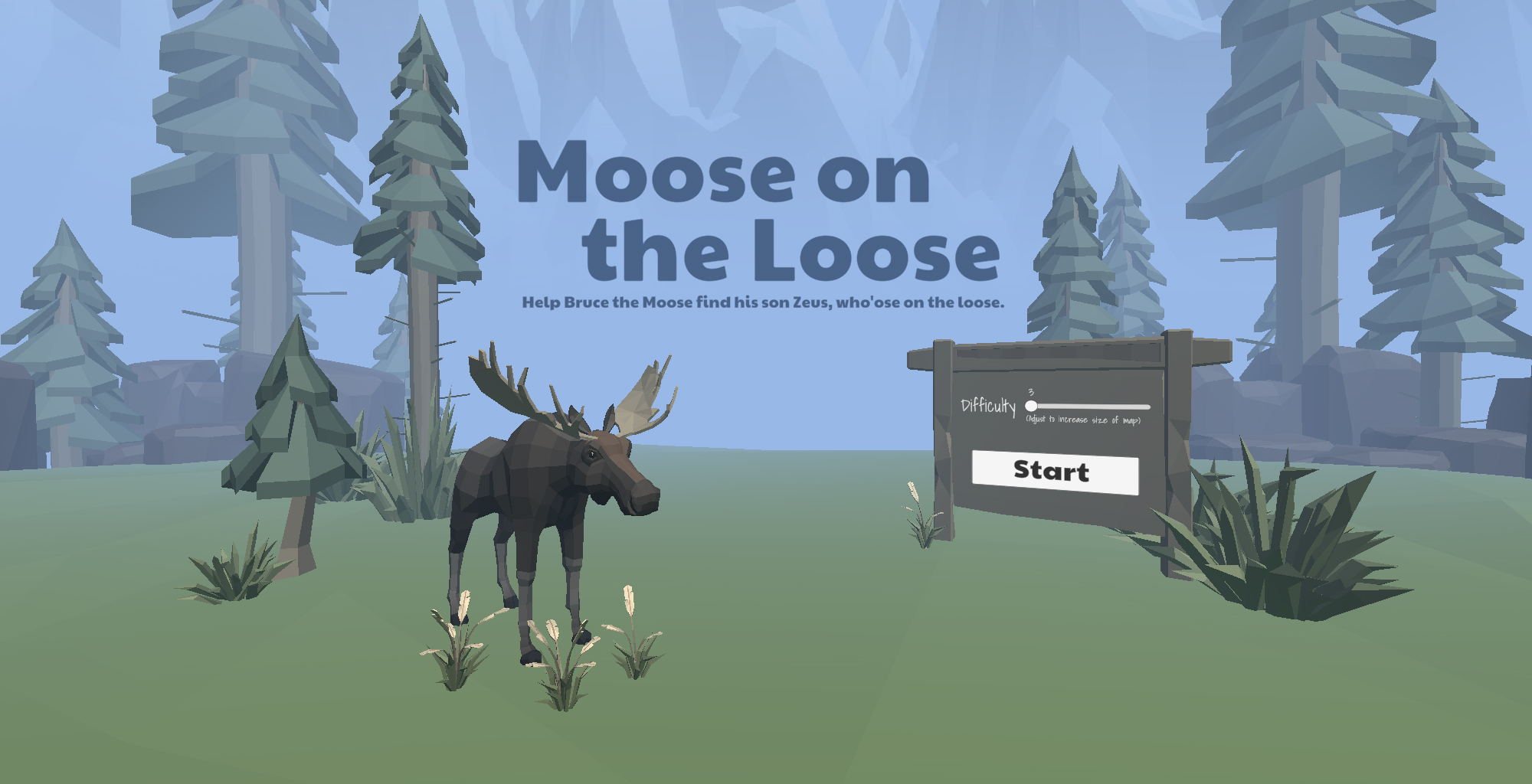 Moose on the Loose
Today I tried Unity's XR Plugins to see if they work with the Oculus Go. Wasn't sure they would work - as support for the Go has been discontinued, and the XR package really seems more tuned for tracked VR headsets and controllers. But, I'm happy to report - it built fine, and played fine!
I'm using a new locomotion system than I used to have, and it felt a little wonky, and the added hills kinda made me sick - so I'll tinker with that before I upload a new build. But, in theory - it should work in the Quest and Quest 2 now. I won't be able to test that myself until my Quest 2 arrives.
This is some in-game footage, captured with my Oculus Go. I'm so happy with how things look with all this new variation to the elevation.